OPEN for Sales & Servicing

As of 24th July face coverings are now mandatory by law in retail outlets across the UK.
We kindly ask that all customers visiting our premises wear a face covering (excluding those that are exempt).
We are contracted to maintain Emergency Services vehicles & have a great many NHS staff customers and Key workers therefore we have been open all through lock down to honour our commitment and to support the community.
We are fully open again but some things are still not totally back to normal so please be patient, alternatively for Service/MOT's complete the email form on this page
For Parts complete the e mail form on this page
Our Car Sales Department is open again so you can visit & view our cars, alternatively please complete the e-mail form on the relevant web page or use our reserve online feature, (we can remotely organise finance agreements) so you can still treat yourself without leaving home.
Although our hours have returned to normal, we will NOT be open on Sundays for the time being.
For over 47 years, Derek Slack Motors have put our customers above all else. Given the current situation with Coronavirus (COVID-19) and following Government communications and advice from the World Health Organisation,we wanted to let you know our plans, for instance...
Collection & delivery of vehicles for service & MOT
Our courtesy cars are cleaned and sterilised after every customer
New/Used cars can be delivered
Video tours of vehicles can be sent
Live video chat via computer or phone
Government Announcement, 22nd September
It is mandatory for all customers to wear face coverings when entering our showroom (unless you are exempt for health reasons).
All customer-facing staff will also be required to wear face coverings at all times.
All customers who enter our showroom will be required to share their contact details for track and trace. You can log your visit through the NHS Track and Trace app by scanning the Derek Slack Motors QR code at the entrance.
We will ask customers to continue social distancing throughout their visit by a minimum of 2-metres.
Virtual Showroom
Instead of driving to our showroom, you can browse our huge selection of new and pre-owned vehicles from the comfort of your living room. One of our experienced sales staff will provide you with a link to a video tour of the specific vehicle, which you can watch on your phone, tablet or computer. They can also provide key information about the vehicle's condition, features, and history.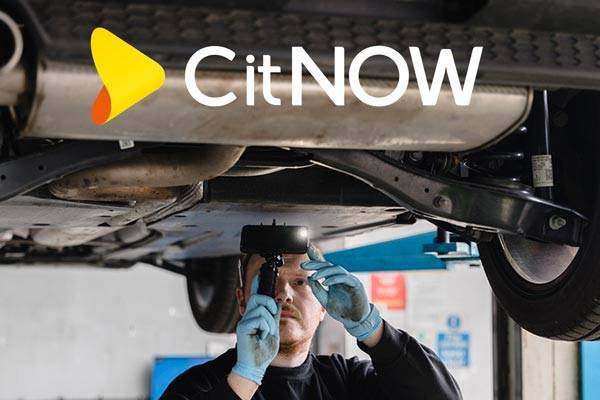 Remote Repair Consultation
Should our Technicians find a fault while working on one of your vehicles, they will now text you a link to a video that takes you virtually to our workshop, allowing our technician to show you the work needed while it's still on the ramp. This makes it quick & simple to understand what's required, breaking down confusing jargon and allowing you to make more informed decisions quickly.
Hands free Non-contact Forehead Body Infrared thermometer
Our infrared contactless forhead thermometer is mounted in the entrance foyer. All customers & staff will be checked on every visit. If the thermometer detects a high temperature, an alarm sounds and the customer will be asked not to enter the building.
All visitors must:
Check your temperature on our non-contact temperature tester. If the alarm sounds, please do not enter the showroom and seek medical advice.

Reduce Social Interactions. Keep a distance of 2m between you and other people.

Do not shake hands or make close contact where possible.

Cover your mouth and nose with a tissue or sleeve when coughing or sneezing and discard used tissue.

Please follow the signage and floor markers in the dealership and leave at least 2m gap between yourself and other customers & staff.
Collect Your Car With Confidence
All car purchases come fully valeted, Sanitized, covered and protected until 'unwrapped by customer'.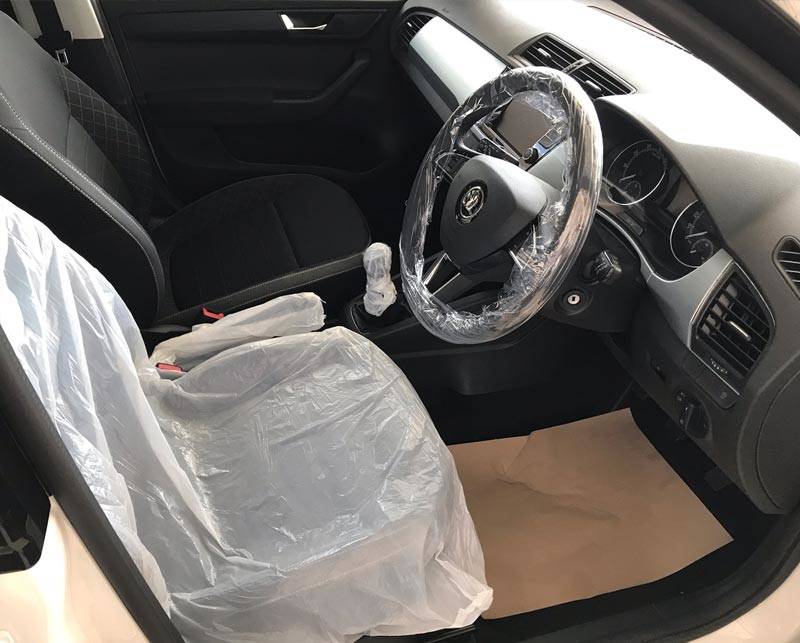 Ozone Sterilization
Ozone (O3) is a type of oxygen that occurs naturally in our atmosphere and is in the air around us all the time. It occurs naturally in the environment and is simply activated oxygen – think of the fresh smell following a thunderstorm and that's ozone.
Ozone works as a natural sanitising agent. It kills most bacteria, pathogens and viruses, including E-coli, MRSA and COVID-19, and leaves treated areas hygienically clean.
Ozone also works as a natural air freshener. When it comes into contact with an odour (a volatile organic compound) a chemical reaction takes place and the odour oxidises into a harmless, non-odourous substance.
It is not a masking process – the smells are permanently removed.
At the end of the process the O3 simply decays back to normal oxygen (O2). The process is safe and environmentally friendly.
Click
HERE
to find out more about Ozone Sanitisation.
Contact Details
Derek Slack Motors
Prospect Place, A66 Cargo Fleet
Middlesbrough
Cleveland
TS3 8AR

Telephone: 01642 256100
Email: Click Here to Email Us
Opening Times
Sales Opening Times
| | | | |
| --- | --- | --- | --- |
| Mon - Fri: | 9:00am | - | 6:00pm |
| Saturday: | 9:00am | - | 5:00pm |
| Sunday: | | Closed | |
Service Opening Times
| | | | |
| --- | --- | --- | --- |
| Mon - Fri: | 8:00am | - | 5:30pm |
| Saturday: | 8:30am | - | 12:30pm |
| Sunday: | | Closed | |
Bank Holidays (closed Christmas Day, Boxing Day and New Years Day)
All other Bank Holidays 10.00-4.00 (Sales only)