ŠKODA's First All-Electric Car
Zero Emissions
Compact yet Roomy
251 Litres of Boot Space
5-star EuroNCAP Safety Rating
170 Mile Range
ŠKODA Citigoe iV Latest Offers
Citigoe iV
Skoda Citigoe IV
A small, agile city car, the Citigo offers excellent manoeuvrability, comfort and lots of equipment as standard, all for fantastic value for money. The Citigo offers an elegant and dynamic exterior, showing off ŠKODA's design without any compromise on practicality. With a stylish yet functional dashboard, compact design and an intelligent infotainment device, this car has lots to offer the city driver on short and long trips.
Citigo Features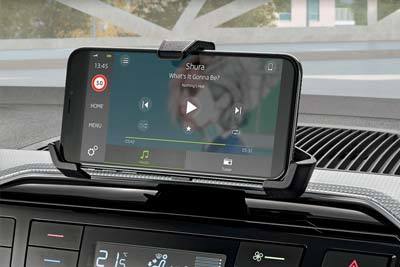 Portable Infotainment Device
The PID provides drivers with an array of features including a trip computer, navigation system, hands-free Bluetooth and a multimedia player.
Interior Space
The compact design means lots of interior space, including enough room for two adults to sit comfortably in the rear and clever storage solutions.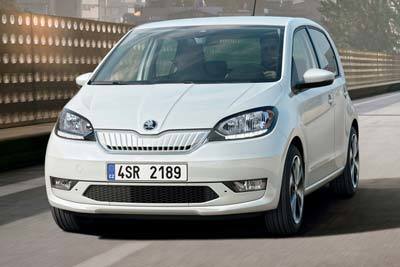 Safety
The CITIGOe iV scored a 5-star Euro NCAP safety rating thanks to its passive and active safety systems, including City-safe brake assist and four airbags.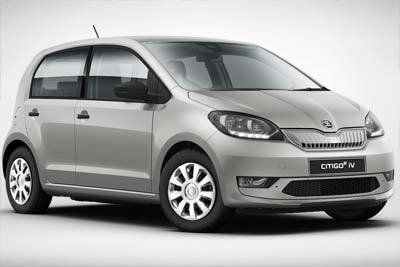 Recovery
The CITIGOe iV's 61kW electric motor generates the equivalent of 83PS of power to give you a punchy performance. Powering the motor is a lithium-ion battery with a 36.8 (kw/h) capacity and a range of up to 170 miles which can be charged from 0% to 80% in just an hour †.
Interior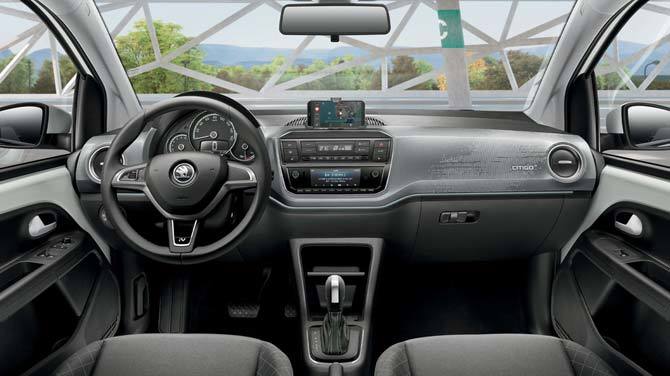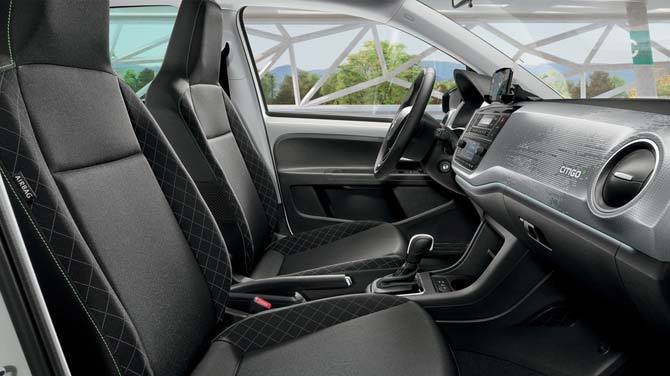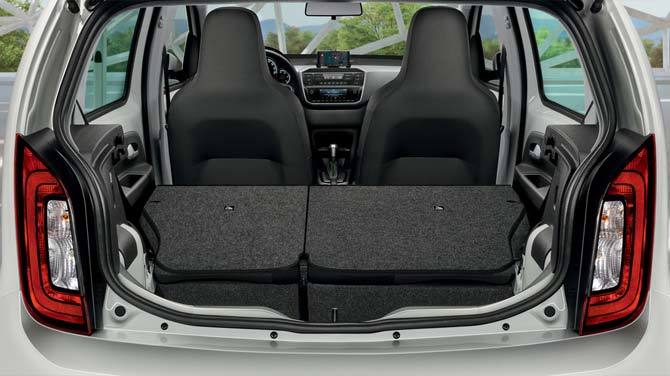 More Features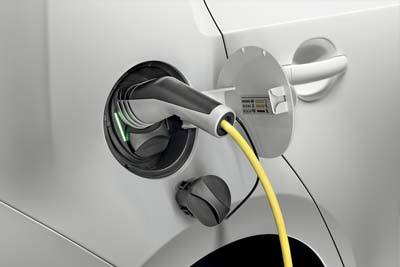 Nothing Too Big
The CITIGOe iV's engineers pulled out all the stops to make optimum use of space in the car down to the last millimetre. Combined with the long range, wealth of equipment and interior flexibility, there are no obstacles.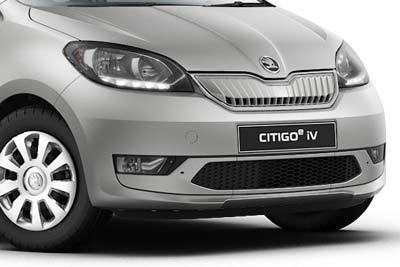 Fog Lights
When visibility is reduced, fog lights can increase your safety. ŠKODA's fog lights are integrated into the bumper and framed in black.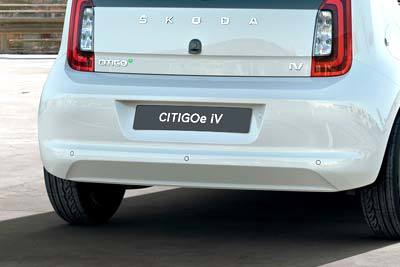 Parking
Three parking sensors integrated into the rear bumper and excellent manoeuvrability means that parking is easy in the CITIGOe iV.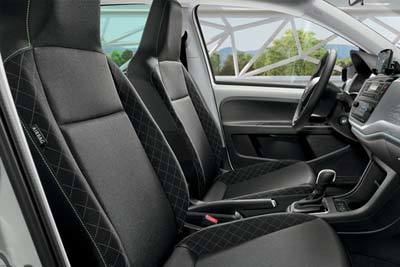 Heated Front Seats
When it's a cold morning, there's nothing more luxurious than a heated seat to keep you warm and get you driving comfortably.
For the trim levels, colours and more detailed info, download or order the Citigoe iV brochure
Get a Brochure
Why not take a test drive in the Citigoe iV? It is the best way to know if the car is for you.
Book a Test Drive
If you need to know more info about the ŠKODA Citigoe iV - Just ask, we are here to help.
Ask a Question
View all of our Citigoe iV offers by clicking the link below.
Latest Offers

The ŠKODA Citigo is a thoroughly grown-up, well made city car that still knows how to have fun.
Carbuyer

The ŠKODA Citigo doesn't feel as classy as the VW Up, but then it is slightly cheaper. And like the Up, the Citigo is safe, efficient and good to drive.
The Telegraph

The ŠKODA Citigo is one of the best city cars around – it's great to drive, well built and cheap to buy and run
What Car
New ŠKODA Citigoe iV
Call us Today
01642 256100
Contact us