Go Back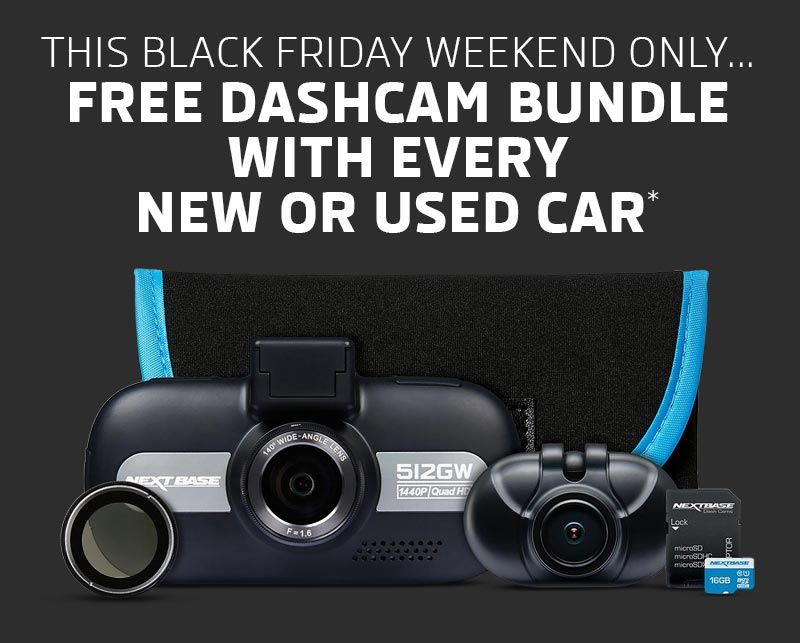 Free Dashcam Bundle This Black Friday Weekend
This Black Friday Weekend Only, Derek Slack Motors have got an incredible offer for you...
A FREE DASHCAM BUNDLE WITH EVERY NEW OR USED CAR*
Nextbase512GW Dash Cam
Thanks to the very latest sensor technology from Sony – exclusive to Nextbase – the 512GW boasts stronger colours for enhanced images in all conditions. What's more, it also comes with inbuilt Wi-Fi connectivity meaning you can say goodbye to unnecessary wires when uploading and sharing your video. Instead, footage can be sent directly to your smartphone or tablet using the Nextbase Cam Viewer app, and you can even edit video yourself using the Nextbase Replay 3 software.
Quad HD 1440p recording at 30fps and 1080p recording at 60fps
3" LED 960 x 240 screen
Latest Sony Exmor R CMOS Sensor for unparalleled image quality
Powered mount for simple, instant connection
Polarising filter to reduce glare and reflections
6-element glass lens provides 140-degree wide angle
12-24Vdc compatible for use in all vehicles
Intelligent Parking Mode activated by movement
Smartphone App & Wi-Fi connectivity (Android & iOS)
Nextbase Replay 3 video playback software supplied (Windows & Mac)
GPS Logging: view your journey on Google Maps
High Dynamic Range (HDR) improves contrast and maintains clarity
Wide Dynamic Range (WDR) ensures clear recordings in bright and dark light
Time Lapse feature for longer journeys and picturesque routes
Auto Dimming for low light conditions
Supports up to 128GB MicroSD cards
Magnetic Click & Go mount
One-time installation
Automatic recording
Automatic file protection
Endorsed by AA
*Free dash cam bundle with every new & used order (retail) between 9am Thursday 22nd & 6pm Monday 26th delivered before 30th November 2018.
While you could easily put a camera in just about anything these days, it actually makes sense to have one in your car. Think about it: We see so many acts of unbelievable stupidity on the road. Doesn't it make sense to keep a visual record?
That time you were cut up when someone tried to make an illegal U-turn? Recorded. That incredible Ferrari that you were driving behind? Now you can gawk at it with your friends. Bigfoot crossed the road in front of you? Time to put it on YouTube.
Here's some reasons why a dash cam will improve your motoring experience.
1. You Have First-Hand Evidence of a Car Accident
The camera will start recording as soon as you start your car's engine and it will provide real-time, efficient, straight-to-the-point proof in case of accident.
2. A Dash Cam is the Perfect Solution for Undisciplined Drivers
The dash cam provides the ultimate proof against bad drivers. You can use it for drunk drivers or reckless drivers who text and drive, you can use it for reporting road rage accidents etc.
3. You Can Prevent Fraud
Some drivers and pedestrians purposely cause car accidents just to put the blame on the other party, in order to claim insurance compensation from the victim or 'Cash for Crash'. This is a widespread fraud practice and those who commit it usually look for high-end car drivers to extort.
4. You Can Record Your Entire Road Trip
This reason is particularly important if you are fond of road trips and you always go with your loved ones on occasional trips. Do you want to turn your road trip into an unforgettable journey that you can see over and over again, whenever nostalgia kicks in?
5. Dash Cams Have a Plethora of Useful Features and Functions
Most of the dash cams come with a GPS device embedded in them and they will help you track your speed and location. Moreover, these cameras will also help you record your destination onto a log file and manage your journey in a fast, efficient and hassle-free way.
6. You Can record Incidents While Parked
One of the greatest advantages of dashboard cameras is that most of them can be set to stay on throughout the entire night, without you having to leave your car engine on. A dash camera can record vandals or theives trying to break into your car, or damage, dings and scratches caused by other motorists whist your car is parked.
7. You Might Be Amazed at What A Dash Cam Can Capture!
Never underestimate the power of dash cams! If you look at the online videos of car accidents and unexpected phenomena, you will see that most of them have been accidentally caught on camera and very few of them have actually been recorded on purpose. For instance, a Russian car driver's dash camera recorded the meteor that flew over Russia and the clip ended up having tens of millions of views on Youtube.
See some footage capture by dashcams on British roads...
Make an Enquiry
Latest News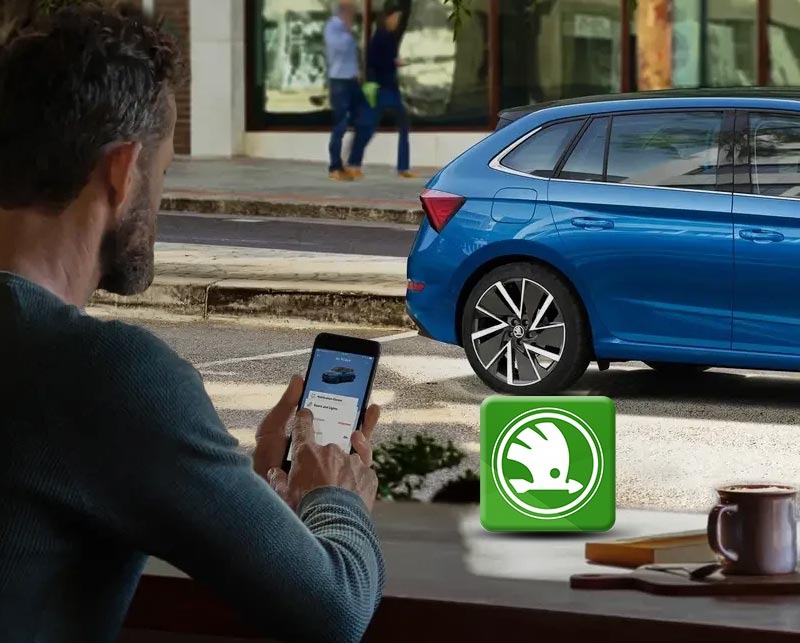 21-06-2022
Introducing ŠKODA Connect, the online services to live every day to the…
Read more >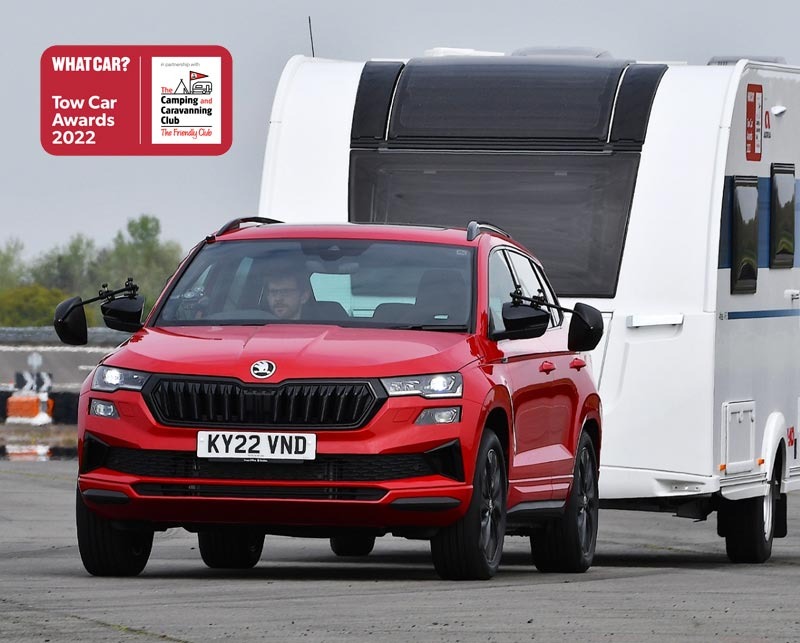 21-06-2022
ŠKODA is once again an award-winning choice for those who take to the…
Read more >