Go Back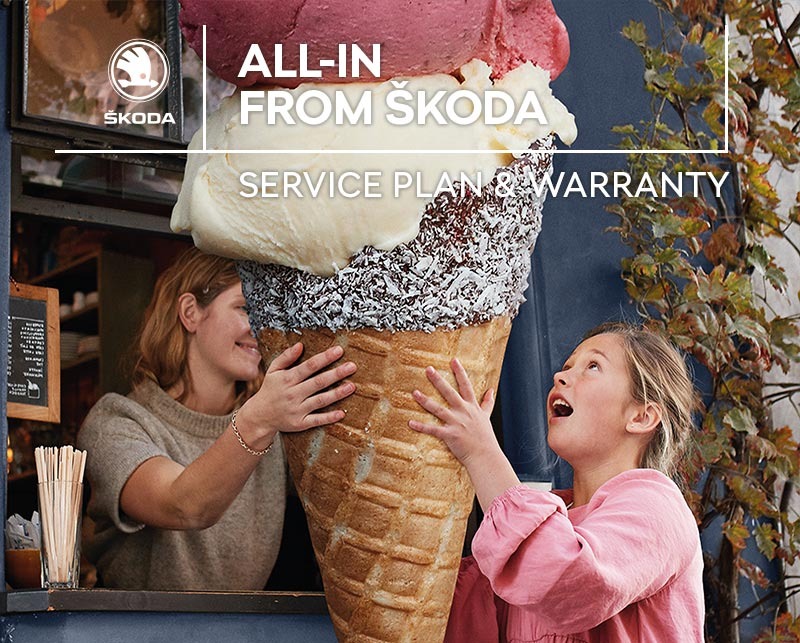 Go 'All-In' with Škoda
ŠKODA is delivering even greater peace of mind to used car buyers with the introduction of All-in from ŠKODA: an innovative and value-packed aftercare plan for cars aged between 3-6 years. Designed to give used car owners complete support for their vehicles, the package comprises two services, two MOTs, two years' Warranty cover and two years' Roadside Assistance. Customers can pay by monthly instalments of £32 or a one-off payment of £768 (inc VAT).
All-in from ŠKODA* is open to ŠKODA models aged 3-6 years - not just those bought through the brand's approved used channels. To establish eligibility, all customer cars are given a free initial inspection by fully trained ŠKODA technicians at one of the brand's workshops. Once the package is started, it covers the cost of two services, two annual MOT tests (excluding re-testing and any remedial work), two years' Roadside Assistance, and two years' Warranty. The Roadside Assistance is effective in the UK and Europe, and covers drivers for, if required, repatriation, alternative travel, and hotel accommodation for both the driver and up to seven passengers.
The All-in from ŠKODA package means that customers benefit from the brand's network of trained technicians that offer unrivalled knowledge of the product, along with the use of ŠKODA Genuine parts and the latest diagnostic equipment.
This innovative package takes away the need to plan ahead for the main future servicing costs, and enables customers to budget carefully across monthly payments. ŠKODA estimates that over the course of the two-year All-in package period, customers could save an average of £570† when compared to purchasing individual services, warranty and roadside assistance. What's more, customers can combine services and MOTs into just one visit to the Retailer - saving valuable time off the road.
All-in from ŠKODA represents the biggest aftersales investment in the brand's history, and further highlight's ŠKODA's drive to deliver a stress-free ownership proposition to used car buyers who choose ŠKODA. All-in from ŠKODA is provided in conjunction with Volkswagen Financial Services, and is priced at £32 per month over 24 months. The programme can also be paid upfront for a one-off payment of £768. Vehicles aged between 3 – 6 years with an engine size of 2.0l or less and under 100,000 miles at activation are eligible, meaning that the support could be effective until the car is up to eight years old, depending on its age when the policy takes effect. Electric vehicles are exempted from the programme.
*Valid for vehicles aged 3 to 6 years, with a 2.0L engine or less and under 100,000 miles at activation. Terms, eligibility criteria and exclusions apply. Subject to vehicle check. Services, MOT and any warranty repairs must be undertaken within the duration of the plan. Excludes electric vehicles. ŠKODA Financial Services.
†Saving based on the average 2 year cost of the Extended Warranty policies for SKODA vehicles with a £0 excess where there has been no break in warranty as of June 2020. Actual saving will be dependent on your vehicle.
Make an Enquiry
Latest News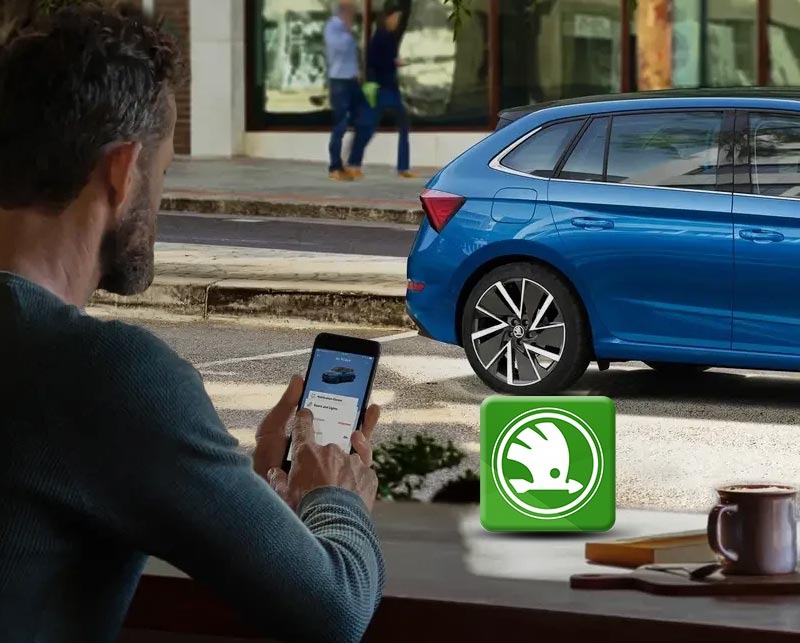 21-06-2022
Introducing ŠKODA Connect, the online services to live every day to the…
Read more >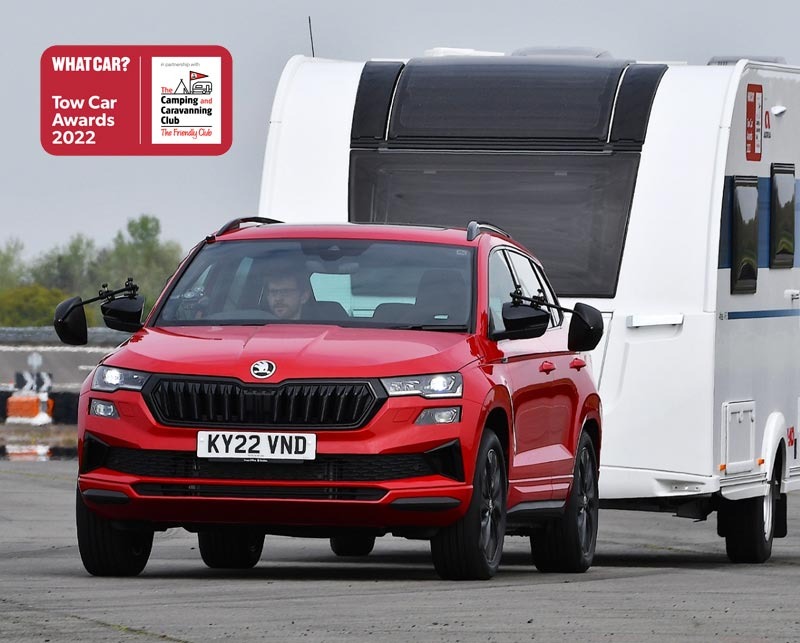 21-06-2022
ŠKODA is once again an award-winning choice for those who take to the…
Read more >