Go Back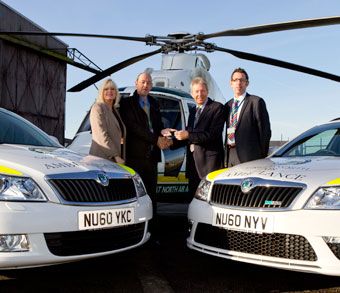 Great North Air Ambulance
Derek Slack Motors in Teesside, were delighted to be chosen as Skoda main dealer supplying two new vehicles to the Great North Air Ambulance-rapid response team. Both the new Skoda Octavia 4x4 Estate and Skoda Octavia vRS Estate will strengthen the Great North Air Ambulance's support to those in the air.
Tony Slack, dealer principle at Derek Slack Motors said, "The Great North Air Ambulance provide an invaluable high speed platform reaching seriously ill or injured people, ensuring they receive the best possible treatment in the shortest possible time. The helicopter and rapid response-vehicle support team, can quickly bring a team of doctors, paramedics and consultant to incidents which are often in difficult or isolated locations. Both vehicles are ideally equipped to provide road support. The Skoda Octavia 4x4 Estate offers greater security in adverse weather and the Skoda vRS Estate, combines powerful performance with practicality."
On Friday 21 January at Durham Tees valley Airport, managing director, Derek Slack, along with dealer principle, Tony Slack handed the keys to the Great North Air Ambulance's director of operations, Kevin Hodgson and head of fund-raising, Mandy Drake.
"We're delighted with both vehicles', said Mandy. "Funding for the Skodas came through the Durham Freemasons, a non profit making organisation involved in supporting charity and service to the community. Without the help of public support and organisations such as the Durham Freemasons our aim to extend and seek improvement to emergency pre-hospital and inter hospital care across our region wouldn't be possible. We're extremely grateful to the Durham Freemasons help in raising funds to purchase both Skodas, and also to Derek Slack Motors, main dealers for Skoda for supplying the vehicles.
Kevin Hodgson-director of operations added, "If for some reason the helicopters are unable to attend an incident, our trauma team use the road vehicles to treat at the scene before patients are taken to the most appropriate hospital, rather than the nearest which can avoid more delays by further inter-hospital transfer. We're delighted with the support from Durham Freemasons and Derek Slack Motors, helping to make the Great North Air Ambulance a real life saver."
Make an Enquiry
Latest News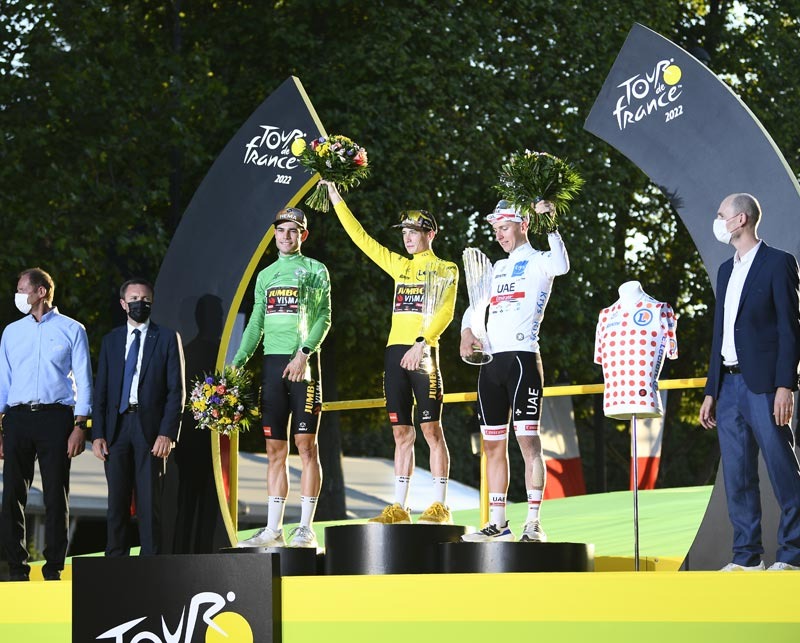 26-07-2022
After covering more than 3,300 kilometres, Jonas Vingegaard celebrated the…
Read more >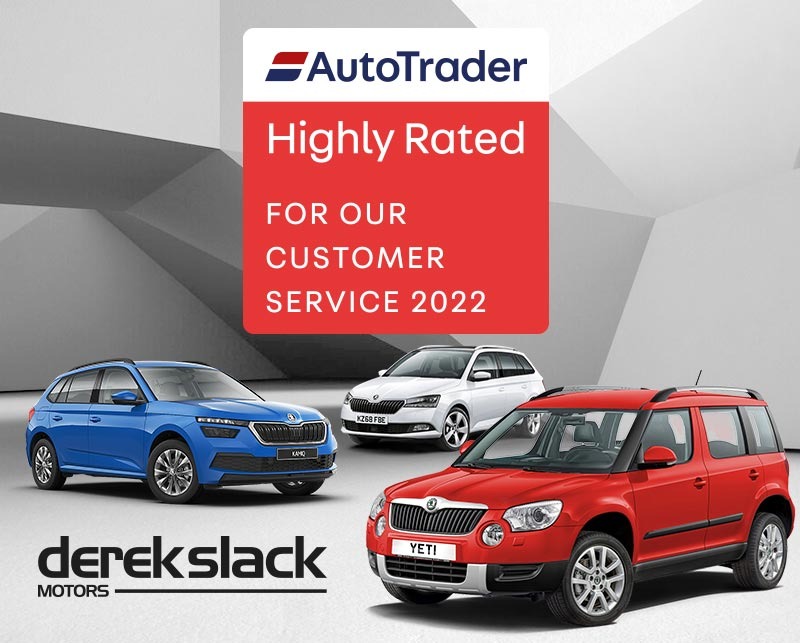 19-07-2022
Our customers have spoken and have recognised our excellent customer service by…
Read more >