Go Back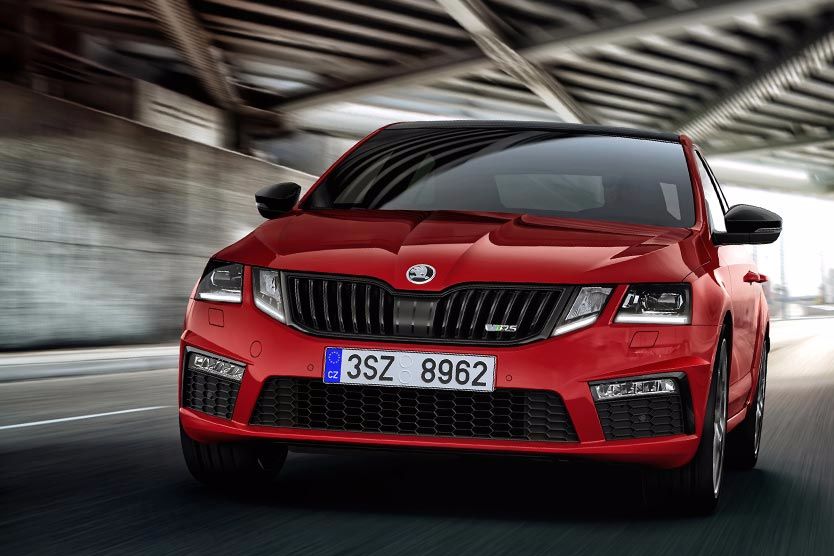 "If Skoda keeps making cars as brilliant as this... we'll all be driving one"
"Marque my words... if Skoda keeps making cars as brilliant as this new hot hatch, in the end we'll all be driving one"
So says Chris Evans, ex-Top Gear presenter and Skoda fan. In his review of the new Skoda Octavia vRS 245 he doesn't hold back in his enthusiasm for the most powerful Octavia ever...
"For a start, it looks the absolute business. Aggressive but not mean and ugly, with a handsome profile flowing from back to front. Everything is beautifully proportioned, no one detail stealing the show.
Next, pick a door – any door – and get a load of that interior. Again, it's just gorgeous, front and back, with an all-round quality and shiny, hard finishes. And when it comes to the trim, just look at all that Alcantara. I could spend the next ten years in there, stroking the surroundings, cosying up cheek to chair.
Like the new VW Golf GTI, the vRS has the all-new, super-smooth touch-dash electronics, with new, pin-sharp graphics, camera and screen to match. Next to my 2016 Sportline, this updated hardware is light years ahead, which is why I'm already in the queue for a new upgraded Superb (in meteor grey). It arrives this autumn and I cannot wait.
Right, now to drive it, and we begin with an anomaly. The Octavia vRS is Skoda's sporty flagship, so one would expect it to be more powerful than my slightly more mature Sportline, especially considering it has the same-size engine. It isn't, however.
What's the deal? As the vRS illustrates, a car doesn't have to be more powerful to be livelier. The first time I turned on the ignition, selected first and pressed the accelerator, I was not ready for what happened next. Neither was my gravel driveway, which had no idea what had hit it.
Before I had the chance to come off the gas, there was gravel and dust flying all over the place – into the road outside, over the vicar's fence and all over our freshly mown grass. Thank heavens Tash was out in her VW Up!, otherwise her pride and joy would have been pebble-dashed to within an inch of its life. Time for a recalibration of my right foot; I'd forgotten something, you see.
| | |
| --- | --- |
| TECH SPEC | |
| Engine | 2.0-litre petrol |
| Gearbox | Seven-speed DSG |
| Power | 245hp |
| 0-60mph | 6.4 seconds |
| Top speed | 155mph |
| Fuel economy | 441.mpg |
| First year road tax | £200 |
My Superb may have more horsepower (it has 280hp, to be precise, or 35hp more than the vRS), but it has to be shared with all four wheels, whereas this mischievous madam sees all her 245hp going exclusively, and instantaneously, to the front axle. The result: 'Woooooah! Now easy there for a second. Down girl!'
Take 2: Sport Mode selected. A gentle growl, pleasingly resonant, and then with a dab of my recently re-educated right boot, the rumble grows exponentially and we're off. It's good and it's exciting, but it's all a bit too upfront. In fact, compared with my Superb Sportline, it's way twitchier to drive. At no point does the car feel planted. It even feels a little too high above the tarmac.
Speeding up and slowing down is like a tug of war: we're back, we're forward, we're up, we're down, we're feeling a bit sick. But hang on a minute, Evans, and hold your horses. You've been spoilt. The four-wheel-drive Superb Sportline is at one with the road all of the time, the mere suggestion of braking being all the instruction she requires to nuzzle down into the tarmac.
The Octavia vRS is a different beast. What I need to do here is take off my Skoda vs Skoda hat and put on my vRS vs the-rest-of-the-world hat. The ruthless dog-eat-dog world where it must fend off the likes of the VW Golf GTI, Ford Focus ST and Seat Cupra 300. But wouldn't you believe it – the vRS emerges head held high, plus she's bigger all round and, with the exception of the (much less practical) Golf GTI, way more attractive. Which is why I'm still backing my girl.
In conclusion, then: the vRS is unquestionably fab but, a wee bit disappointingly, not quite as nippy as she looks. She's still qualified to lead the Czech Republic's value-for-money automotive revolution, though, or at the very least bring up the rear. In which case, I suppose we should knock off half a star.
OK, go on then, if we must."
Make an Enquiry
Latest News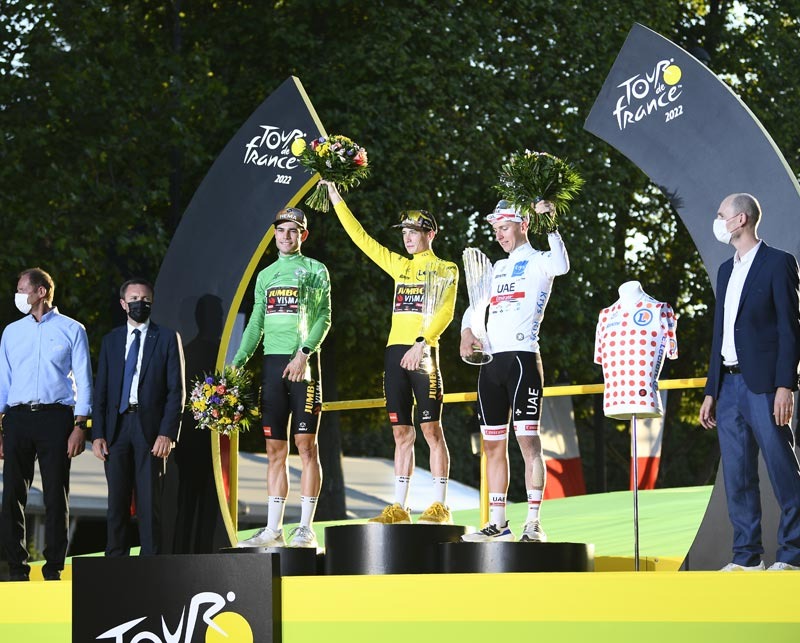 26-07-2022
After covering more than 3,300 kilometres, Jonas Vingegaard celebrated the…
Read more >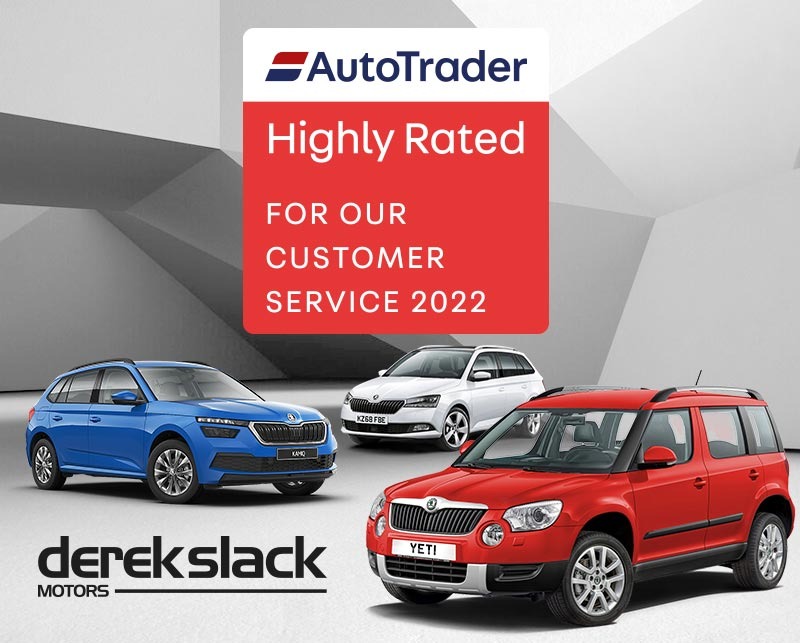 19-07-2022
Our customers have spoken and have recognised our excellent customer service by…
Read more >