Go Back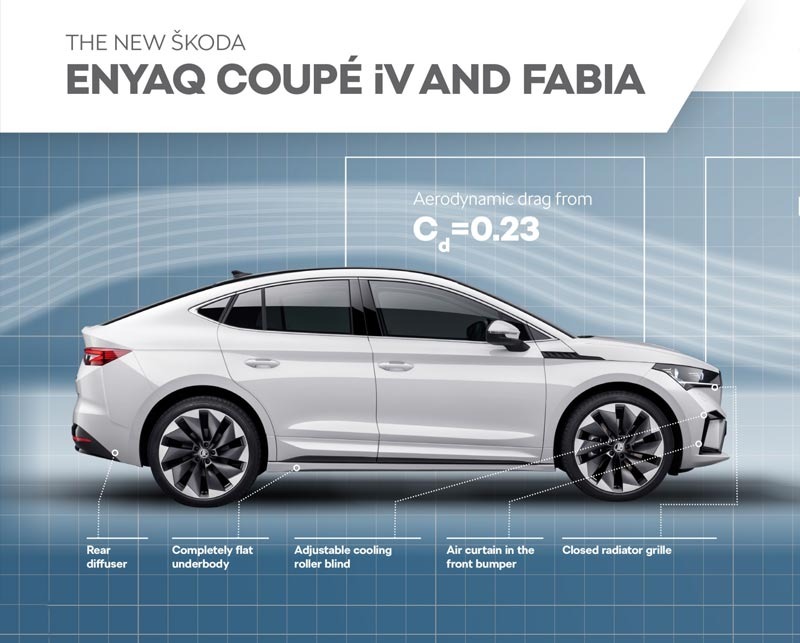 ŠKODA's latest cars are more aerodynamic than a bullet
ŠKODA's latest models benefit from a range of innovative design features which make them the most aerodynamic cars in their class, with no stone left unturned in the hunt for efficiency and reduced drag.
The new fourth-generation FABIA achieves its remarkable efficiency of 0.28 (Cd) thanks to numerous enhancements developed over the course of over 3,000 CFD (Computational Fluid Dynamics) simulations, and then fine-tuned by frequent test drives. This results in a car which, despite being larger than its predecessor, boasts a drag coefficient improved by almost ten per cent, setting a new benchmark in the small car segment.
Aerodynamics play an important role in the efficiency of any car, but their significance is especially noteworthy in the case of EVs. With minimising drag being key to improving the range of battery-powered models, designers ensured that the new ŠKODA ENYAQ Coupé iV benefitted from as many aerodynamics-enhancing features as possible, achieving a drag coefficient of 0.23.
The streamlined bodywork is aided by an active roller blind shutter, which adjusts the size of the front cooling grille as required, reducing drag. A front apron with uniquely shaped spoilers ahead of the wheels also helps to channel air around the car and, since the wheels alone can account for up to 25% of the total air resistance, aerodynamically optimised alloys counter this effect.
Drag is not only caused by the way a car enters the oncoming airflow, however, but by how smoothly it departs it as well. To that end the ENYAQ Coupé iV minimises wake turbulence thanks to an aerodynamically optimised roof profile, specially shaped exterior mirrors and a flat underbody with coordinating rear diffuser.
These innovations allow the latest generation of ŠKODA cars to not only lead the way in their respective classes, but to leave several other surprising rivals in their wake as well. The image of a speeding bullet cutting through the air may well be one of the most evocative notions of a streamlined object, but with a drag coefficient of 0.30, it is in fact significantly less aerodynamic than both the ENYAQ Coupé iV and new FABIA.
While the iconic 1980s wedge-shape of the Ferrari F40 remains one of the most recognisable supercar designs of all time, its drag coefficient of 0.34 is trumped by the KODIAQ's 0.31. Thanks to its array of downforce-generating components, meanwhile, a modern Formula 1 car lags even further behind, with a coefficient of just 0.7. Perhaps most surprisingly of all, though, the FABIA, ENYAQ Coupé iV and KODIAQ maintain their aero advantage even against spacecraft such as NASA's Mercury-Atlas rocket, which had a drag coefficient of up to 0.55 when travelling at Mach 1.5. There's still a long way to go before automotive design catches up to nature, however, with small birds achieving a remarkably low coefficient of just 0.08.
Make an Enquiry
Latest News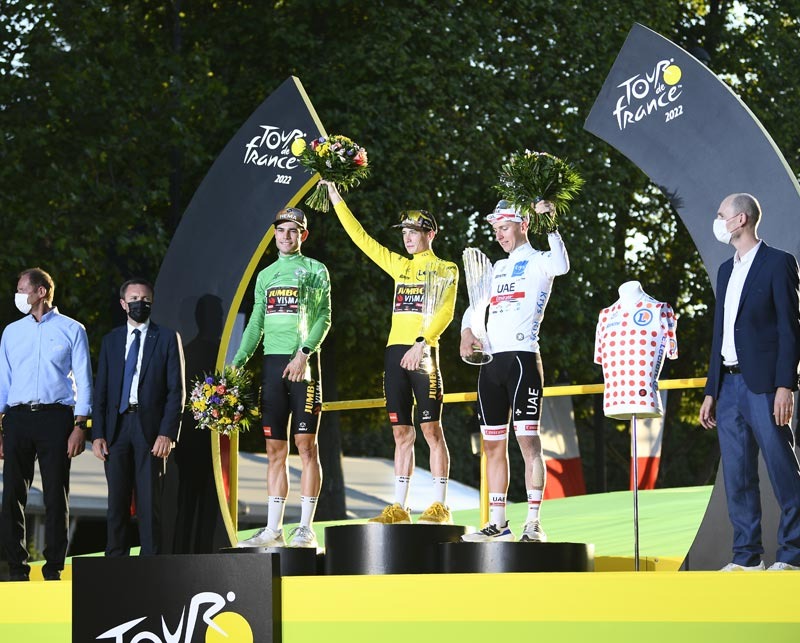 26-07-2022
After covering more than 3,300 kilometres, Jonas Vingegaard celebrated the…
Read more >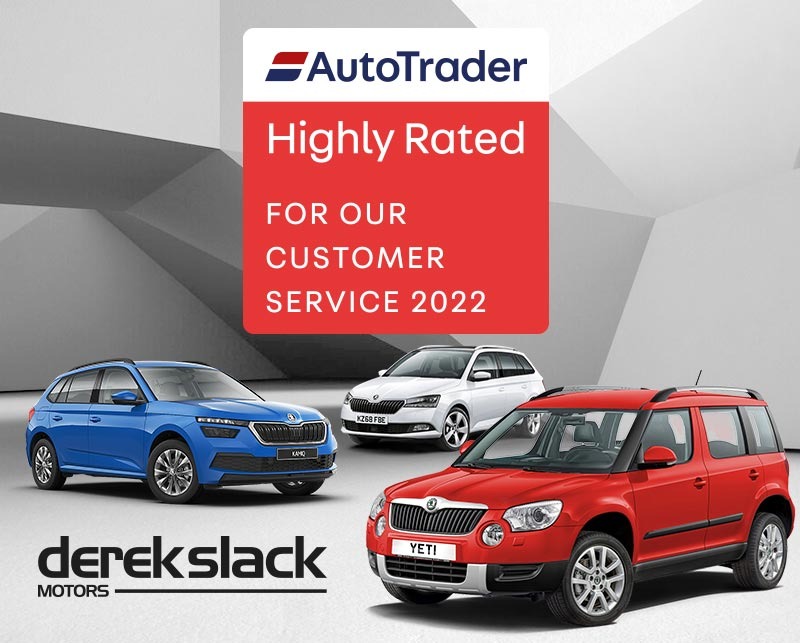 19-07-2022
Our customers have spoken and have recognised our excellent customer service by…
Read more >