Go Back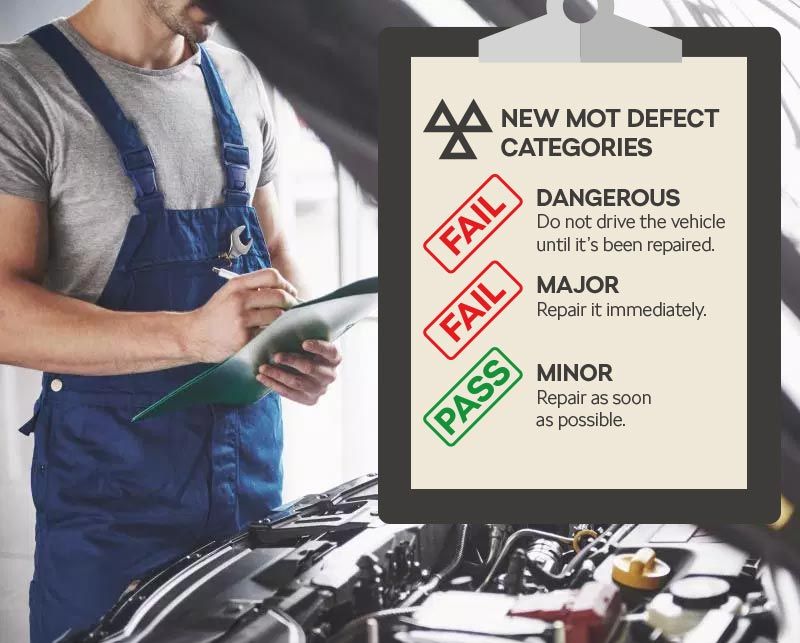 MoT Test Changes 2018
From 20 May 2018 the MOT test has become stricter in a number of areas. The changes were brought in to adhere to a European Union directive called the EU Roadworthiness Package.
Changes include renaming of the pass and fail categories to make them easier to understand. Further information can be found on the Government website.
Three areas that have the potential to cause serious accidents will also be scrutinised more closely than before on all types of car. Testers will check steering systems; a steering box with a heavy leak will now result in a MOT failure. Reversing lights that don't work or have blown bulbs and brake discs that are "significantly or obviously worn" will also result in an automatic fail.
In addition, faults will now be categorised as minor, major or dangerous. Minor faults are comparable to the current advisory notices written on test certificates for items that aren't serious enough for the car to fail its test but will need to be fixed at some point.
Major faults will need to be repaired for the car to pass the test, but the car can be driven away from the test centre to another garage for the work to be done.
Dangerous faults result in a test failure, and the car cannot be driven on a public road until it's fixed. If you're caught driving a car with a dangerous fault, you could get a fine of up to £2500 and three penalty points on your licence.
For example, should the steering wheel be loosely secured and likely to become detached, that would be regarded as a dangerous fault and cause for test failure, requiring immediate attention.
Blown light bulbs, worn out windscreen wipers and tyres with too little tread depth account for nearly 50% of failures, so it's well worth checking these areas before taking your car for its MOT.
It's also worth regularly checking the car for leaks – this is easy to do by looking on the ground under the car for oil or other fluids that may have come from the car.
We suggest:
Time your service to be carried out with your MOT test if possible, giving us the opportunity to identify faults, or...
Take advantage of our: PRE MOT CHECK - only £19.99*
Here are the 10 most common reasons why cars fail their MOT test and some simple tips to help you before taking the test.
Brake lights - With the car's ignition turned on, press the brake pedal and ask someone to check that the brake lights come on. You can also do this on your own by reversing the car up to a wall and looking over your shoulder.
Fuel and fuel cap - The filler cap needs to close securely and your car needs enough fuel in its tank for the tester to carry out emissions checks, so don't go for an MOT test with the car running on empty.
Headlights and indicators - Check all the lights work properly, including full and dipped beam headlights, rear and side lights, hazard lights and all four indicators.
Horn - Beep it to ensure it works properly.
Numberplates - Ensure that both plates are clean and legible and check that the light above the rear numberplate is working.
Suspension - Press down heavily on each front wing of your car; if the car bounces up and down instead of returning to the right position, the shock absorbers may be worn.
Seat and seatbelts - Check that the driver's seat slides back and forth smoothly, and look for fraying or damage on the seatbelts and give each one a good tug to ensure that it pings back as it should.
Wheels and tyres - Check all four wheels and the sidewalls of the tyres for damage; bulges, cracks and gouges out of the tyres are all fail items. Next, check the tyre tread depth is above the legal limit of 1.6mm; if your tyres have tread depth indicators, check that the tread hasn't worn down to the level of the indicator. Alternatively, you can put a 20 pence coin into the area between the tread; if the raised part of the coin is above the tread, the tyre is too worn.
Windscreen - Check for chips and cracks; any crack larger than 40mm will result in a fail, and any crack or chip covering 10mm or more in the area the windscreen wipers clean is also a fail item.
Windscreen wipers - Check for splits or perishing on all wipers, and check that they clear the screens properly when they're used. Also check and top up the screen wash if necessary.
Make an Enquiry
Latest News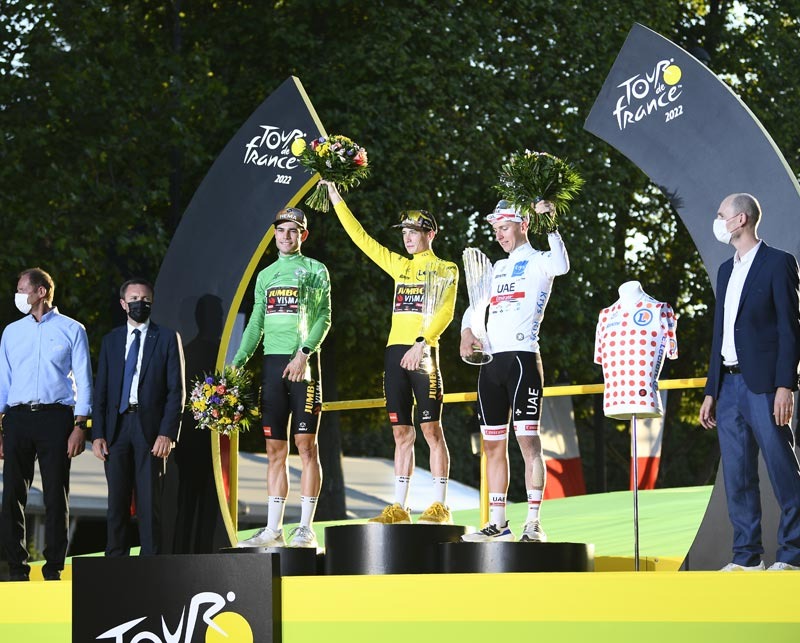 26-07-2022
After covering more than 3,300 kilometres, Jonas Vingegaard celebrated the…
Read more >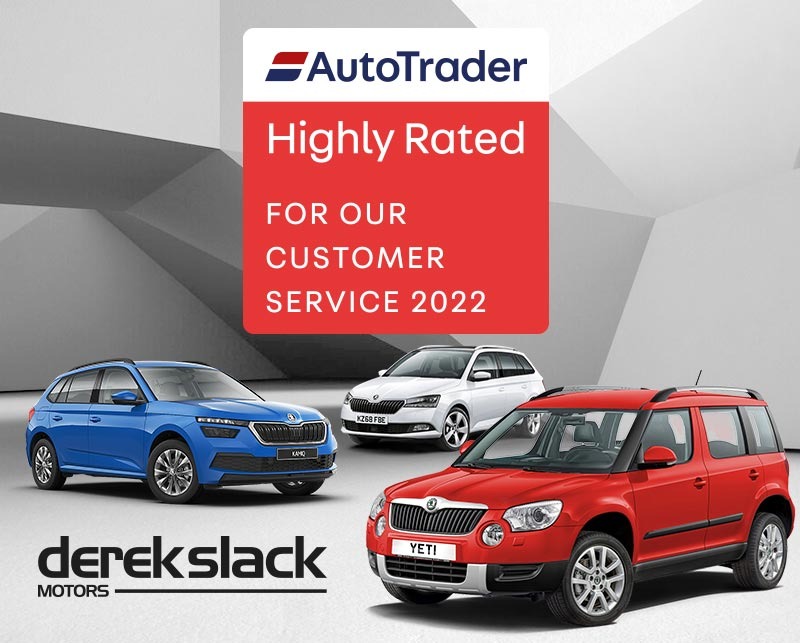 19-07-2022
Our customers have spoken and have recognised our excellent customer service by…
Read more >