Go Back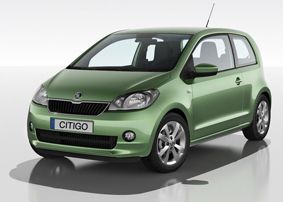 Skoda Citigo
A new model enters the Skoda lineup in the shape of the Skoda Citigo and the name says it all. Entering the 'smaller car market' (which is a new segment for Skoda), the Citigo offers lower fuel consumption with an attractive price tag and sensible running costs.
Following the new Skoda design language, Citigo has the new finned grille set in a chrome-plated framed with headlamps that simply scream Skoda. The trend in this segment is perfectly answered with dimensions of 3.56 metres long, 1.65 metres wide and 1.48 metres high with a wheel base of 2.42 metres. Boot space is 251 litres, extendable to 951 litres by folding down the rear seats.
The three door version will have the ''Easy Entry'' system providing quick access to the rear seats. The front seats can also be folded forward allowing easy access to rear seating. There's also a portable navigation system which fits into the dashboard and with a nice security feature allowing it to be removed when required. The system is built into the onboard electronics to offer navigation, hands-free calling with Bluetooth.
A Head-Thorax side airbag helps protect the heads of both the driver and the front seat passenger. Active safety in the Skoda Citigo is improved by the ''City Safe Drive'', a state-of-the-art braking system based on a laser sensor that is activated automatically at speeds below 30 km/h when there's a danger of a collision. This automatic braking solution may also completely prevent a collision, depending on the situation and speed, or reduce the severity.
Available in two new, three cylinder 1.0 litre petrol engines 60PS and 57PS. Both the engines and transmission are designed to produce optimum economy for driving in cities and towns. The highly economical engines will offer fuel consumption of 67.3mpg and 65.7mpg respectively, with CO2 emissions of 97g and 99g CO2/km. Fuel consumption and emissions for the standard engines are 62.8mpg and 105g CO2/km with the 60PS engine and 60.1mpg and 108g CO2/km for the 75PS engine. We'll keep you posted on news of the Citigo's arrival at Derek Slack Motors.
Make an Enquiry
Latest News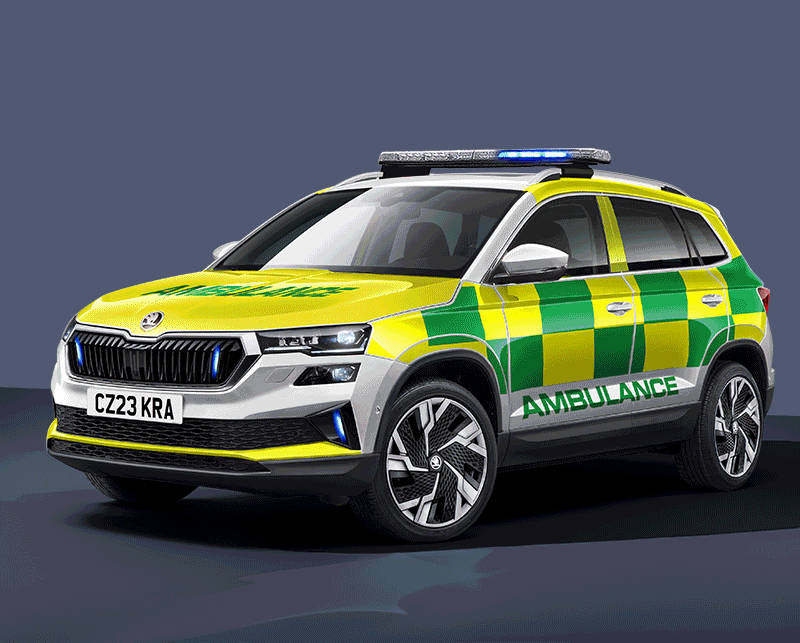 28-06-2022
With over 115 years of supporting the emergency services, ŠKODA continues…
Read more >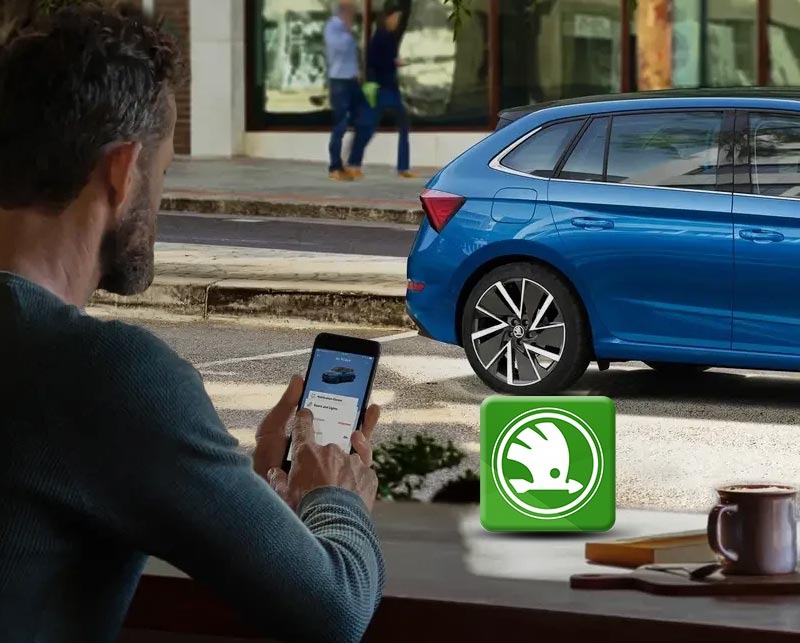 21-06-2022
Introducing ŠKODA Connect, the online services to live every day to the…
Read more >