Go Back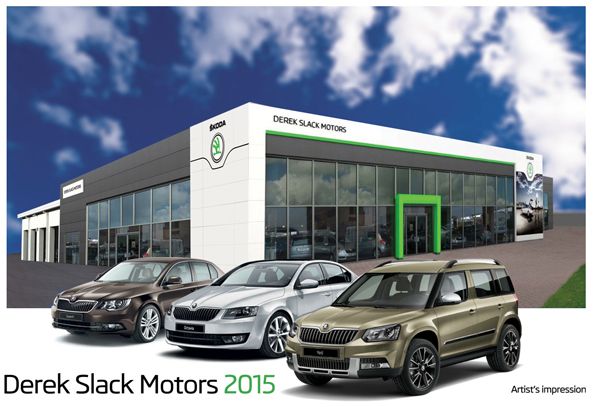 SKODA global expansion brings jobs to Teesside
Derek Slack Motors have announced major expansion plans for 2014/15 in line with SKODA's global target to sell 1.5 million cars per year by 2018, a target that looks well on course to succeed, making Skoda the first manufacturer ever to double its sales in the UK in a five year period from 40,000 to 80,000 vehicles. Development on the existing site at Cargo Fleet is due to commence winter 2014, making the family run dealership one of the largest Skoda sites in the UK.
Derek Slack Motors who first began trading in 1973 are the oldest Skoda dealership in the North East of England and still a family run business with Derek's son Tony now at the helm. Tony Slack, Dealer Principle at the Cargo Fleet dealership described the expansion as the beginning of a new chapter in the Skoda story.
"When I decided to take on board the Skoda franchise back in 1993, I felt it would be a sound investment as VW had just taken a share stake, offering long term stability and investment, giving us the opportunity to grow", said Derek Slack - Managing Director at the Cargo Fleet dealership. "The success Skoda have enjoyed and the demand for Skoda cars continues to exceed all my expectations. It has enabled us to grow over the decades with our own growth strategy allowing us to expand into bigger and better facilities."
Tony added, "SKODA has grown significantly in each individual market sector due to a younger attractive model range, inspiring new customers. We have continued our success from 2013 into this year seamlessly selling more cars in the first six months of the year than ever before in a first half year."
Outstanding design, generous room, top-of-the-line quality, everyday and family practicality as well as an excellent price-to-value ratio, is now making the SKODA brand such an attractive option. SKODA cars are becoming increasingly popular with corporate customers, too. The brand sold more than 239,000 cars to fleet operators, a plus of 26.7 per cent.
Tony added, "To keep pace with SKODA's market aspirations the site will expand onto neighboring land allowing us to more than double the current showroom providing more spacious reception and customer waiting areas, larger office and administration space and extend the aftersales areas. The site will be unrecognisable with a new facia, layout and SKODA's sense of space corporate identity."
Inline with the expansion, three new sporty Monte Carlo versions of the SKODA Yeti, SKODA Rapid Spaceback and SKODA Citigo are set to arrive on the back of several new models.
"It's an exciting time for SKODA and Derek Slack Motors", said Tony. "New jobs, growth and outstanding facilities will benefit everyone as we take the next big step creating an outstanding base to grow for years to come."
Make an Enquiry
Latest News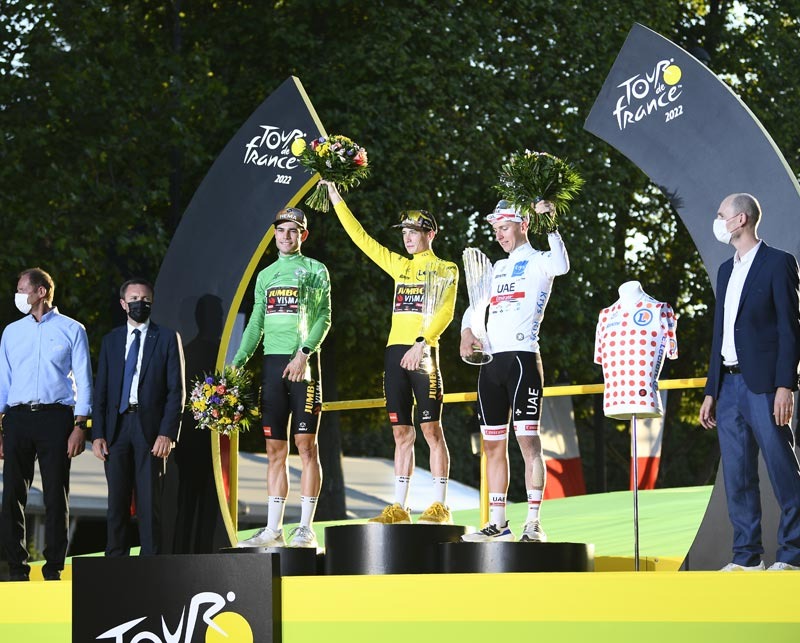 26-07-2022
After covering more than 3,300 kilometres, Jonas Vingegaard celebrated the…
Read more >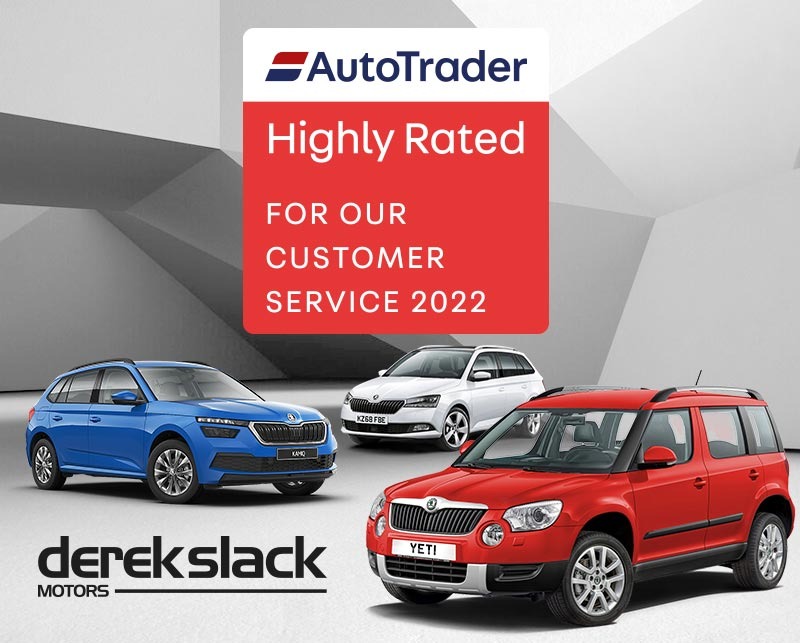 19-07-2022
Our customers have spoken and have recognised our excellent customer service by…
Read more >