Go Back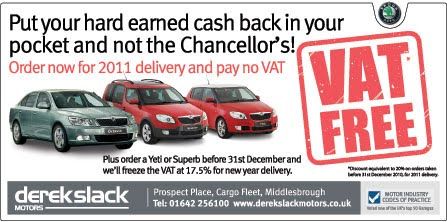 Thinking of a new car in 2011?
Order December and beat the new year price increase plus either beat the VAT rise or even pay no VAT at Derek Slack Motors, main dealers for Skoda, North East.
We know you're busy preparing for Christmas but we thought you might be interested in some very special offers available on new Škoda cars ordered this month for 2011 delivery. All new Škodas will go up by approximately 3% on the first of January (as they do each year) on top of that the VAT will also increase by 2.5%. Škoda however will honour this year's price plus, to frustrate the Chancellor, we'll also price protect the 2.5% VAT increase on Yeti and Superb models. Fabia, Octavia and Roomster models will also benefit from 'VAT free pricing' if ordered this month but registered next year. For example that's a saving of over £3000 on an Octavia vRS TDi which is also available with 0% APR finance.
You may have read in the press recently that some makes of new cars are in short supply. This is certainly the case for Škoda whose vehicles seem to get better and better and continue to appeal to an even larger market each year.
We (and all other Škoda dealers) are currently suffering from very low new car stocks, which doesn't look to improve any time soon (orders ranging from 9 to 30 weeks delivery!). So, if you are planning on a new Škoda next year why not order it before the end of December, all we need is an hour or so of your time and a small deposit. In return you will have a new car to look forward to in 2011 but the pleasure of getting it at this year's price and the small victory that you have beaten the Chancellor and made a saving!
Make an Enquiry
Latest News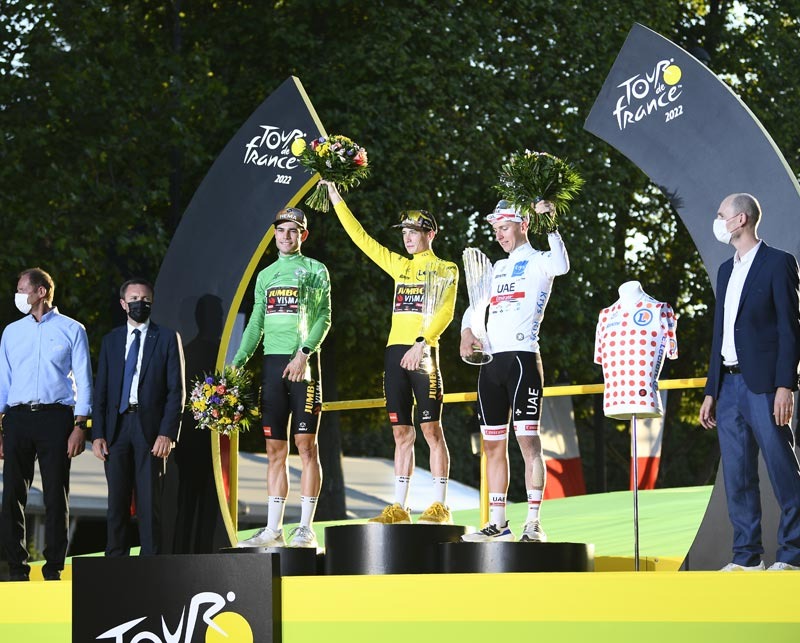 26-07-2022
After covering more than 3,300 kilometres, Jonas Vingegaard celebrated the…
Read more >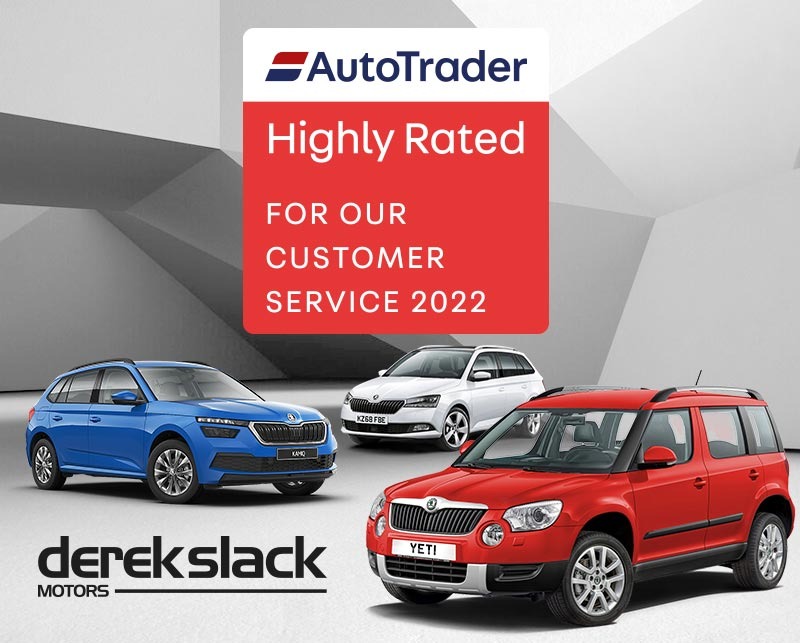 19-07-2022
Our customers have spoken and have recognised our excellent customer service by…
Read more >