Go Back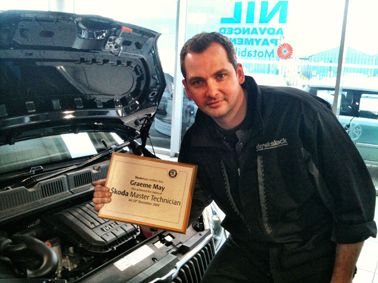 Unsung hero
There's an old adage which reads, 'loyal staff equals loyal customers' and for our own Graeme May there couldn't be a more fitting truth. As an employer, seldom do
you whitness a member of staff join at such a young age, and progress into a nationally recognised master of his trade, yet that's exactly what's happened to Graeme.
Whilst on the subject of 'years', there are a few of you no doubt who can still remember our previous location on Cumberland Road in Middlesbrough. For Graeme this proved to be a very short, walk to work indeed, living as he did at-the-time in the very same road. After leaving school, Graeme joined us as a young YTS deciding a career in the
motor-trade was for him.
"I always had an interest in cars and fixing things, said Graeme. I first came to Derek Slack Motors as part of a two-week work experience from school. I really enjoyed working in a busy garage and was delighted when offered a motor mechanic - apprenticeship. So much has changed since those days, if you'd showed me some of the diagnostics equipment we use now I might have ran a mile."
In 1993 Derek Slack Motors become the area's official Skoda main dealer and for Graeme, it opened his eyes to a whole new world of motor technology.
"The training involved and the introduction of diagnostics was already setting the scene for a big change in the motor industry, continued Graeme. I seemed to be forever training, moving from one course to the next, (I've lost count of the number of training course I've actually attended), but Skoda new exactly what they were doing and it all paid off when in 2004 I became one of the first Skoda Master Technicians in the UK."
Following a brief departure in 2000, Graeme returned to the fold as Workshop controller, a position he still holds to this day. Graeme is responsible for MOTs, quality control and supervises the entire after-sales workshop team, diagnosing all faults.
In 2012 Graeme celebrated another landmark reaching 10 years of service at Derek Slack Motors taking his total to 18 years. "He is a true unsung hero and an asset to our company. I know I speak for everyone when I say a big 'thank you' to Graeme and hope he's still satisfying Skoda customers at Derek Slack Motors for a long time to come", said Tony Slack.
Make an Enquiry
Latest News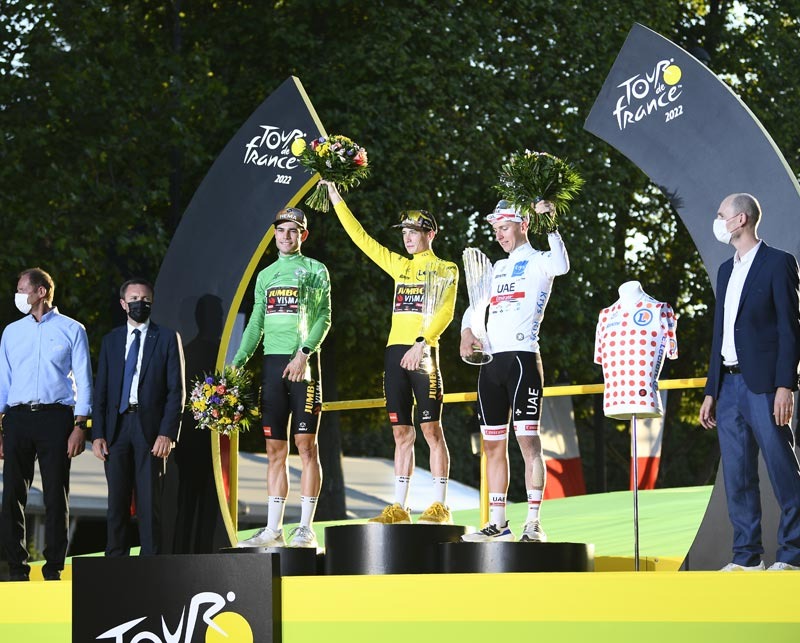 26-07-2022
After covering more than 3,300 kilometres, Jonas Vingegaard celebrated the…
Read more >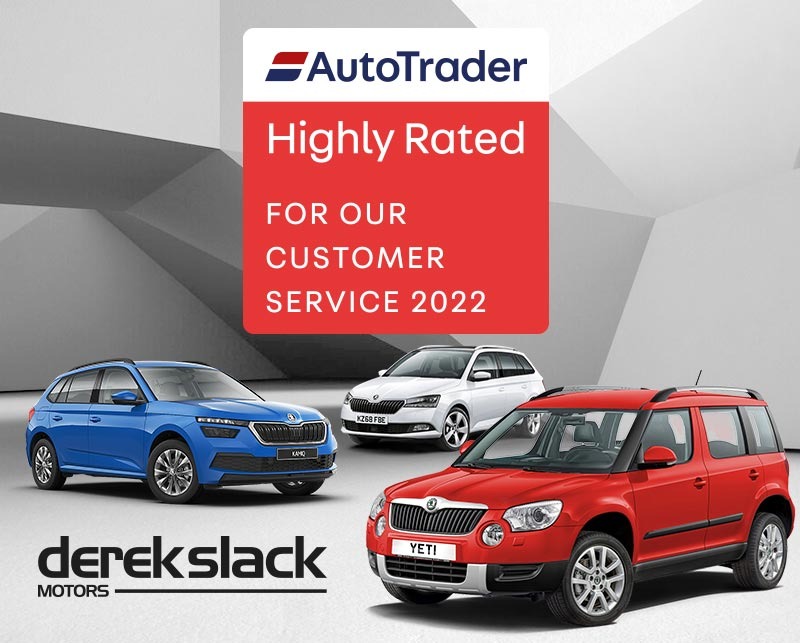 19-07-2022
Our customers have spoken and have recognised our excellent customer service by…
Read more >