Go Back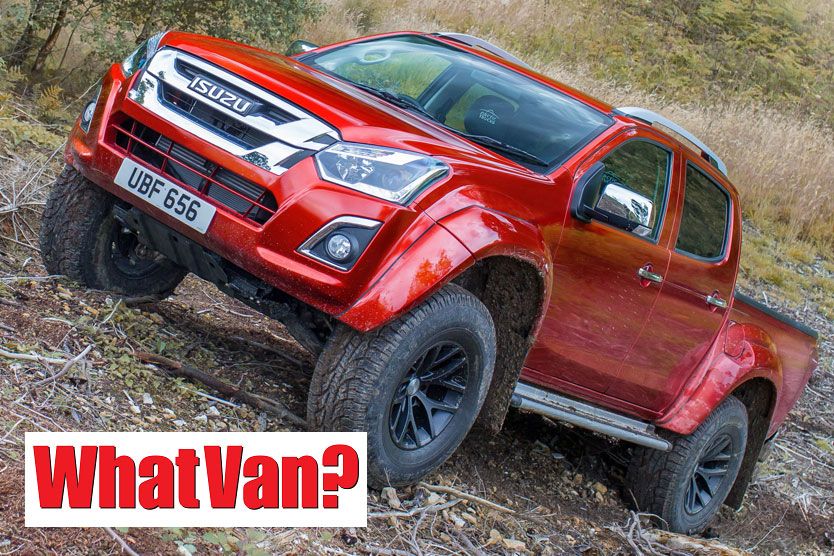 What Van? Awards 2018: Pick-Up of the Year - Isuzu D-Max
Looking for a no-nonsense workhorse that is at home on a farm or building site yet is not short of creature comforts? Then look no further.
Isuzu's rugged and recently revised D-Max 1.0t payload pick-up matches that description nicely and is a worthy winner of What Van?'s Pick-up of the Year Award for 2018.
Now with a new, downsized, 164hp 1.9-litre four-cylinder diesel engine and marketed in single-, extended- and double-cab guise, the D-Max can tow up to a generous 3.5 tonnes. It can also be fitted with a tachograph.
While the 1.9-litre is the only engine offered you can order it married to either six-speed manual or six-speed automatic gearboxes. It's good to see that Isuzu has achieved compliance with the Euro6 exhaust emission regulations without having to resort to AdBlue.
Both gearboxes are new and the auto is excellent, sliding smoothly from one set of gears to the next as the D-Max pulls away strongly from rest.
Switching from auto to manual mode is easy, and thereafter all you need to do is tap the shift lever to go up or down the box, although there seems little point in doing so if all you're doing is trundling down the local dual-carriageway. You might as well leave it in 'D' for 'Drive' and let the gearbox do all the work, making use of the remarkably effective kick-down whenever you need to overtake.
Even the entry-level Utility model comes with air-conditioning. Thereafter you follow a specification walk that takes you through Eiger, Yukon, Utah and Blade, which comes with a nine-inch touchscreen plus front and rear parking sensors. If you want to go completely over the top then you can always opt for the D-Max Arctic Trucks AT35. Re-engineered by Arctic Trucks, which has a long history in Iceland and Scandinavia as a creator of 4x4s able to tackle the most demanding terrain, it comes with Nokian Rotiiva 35-inch tyres and Fox performance suspension.
You don't have to travel all the way to the top of the range to enjoy some in-cab goodies.
Utah features Bluetooth connectivity with Apple CarPlay and Android Auto. Also included in the deal are satellite navigation, a seven-inch touchscreen, and an eight-speaker DAB digital radio in a redesigned instrument panel with remote controls on the steering wheel.
You can order the Utility as either a 4x2 or a 4x4. Everything else comes with four-wheel-drive as standard.
The new engine's debut is accompanied by some styling changes, with a different bonnet, grille, front bumper and headlights changing the D-Max's appearance. Aerodynamic drag has been cut by 0.4% compared with the previous model, says Isuzu.
The five-year/125,000-mile warranty should be applauded loudly, especially given that it is backed by a five-year roadside rescue and recovery scheme that includes Continental cover.
They are accompanied by a six-year anti-corrosion warranty and a three-year paint warranty.
The mileage element of the two-year/12,000-mile service interval may seem a little short, but not if you spend much of your life grinding up and down heavily rutted rural tracks. It's easy to do your truck damage without realising it when you're off-road, and that damage will need rectifying.
With models such as Ford's Ranger and Mitsubishi's L200 bearing badges that are better-known in the UK, there is always the risk that Isuzu's D-Max will be overlooked. That would be a pity because it is without doubt an exemplary package well worth investigating.
Contact Derek Slack Motors below to find out more.
Make an Enquiry
Latest News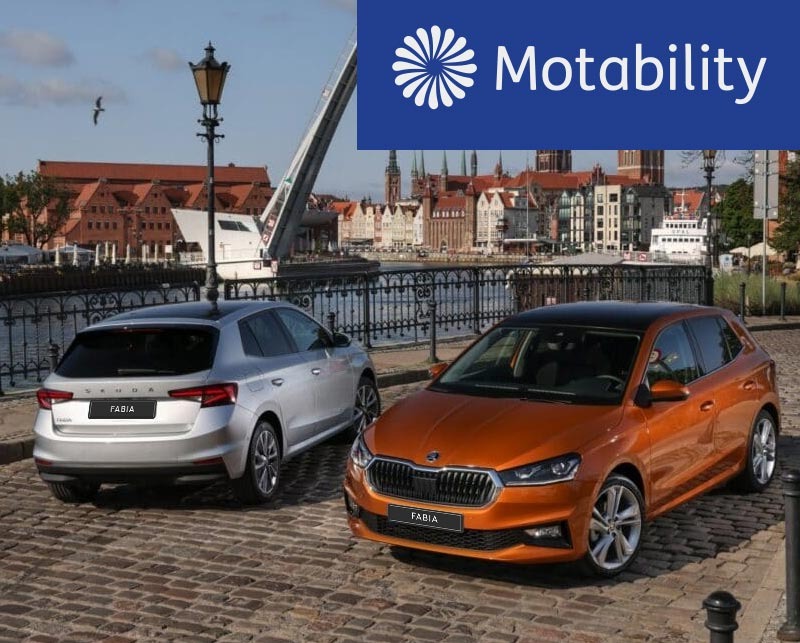 16-08-2022
Exchange your Motability allowance for the all-new ŠKODA FABIA. Currently…
Read more >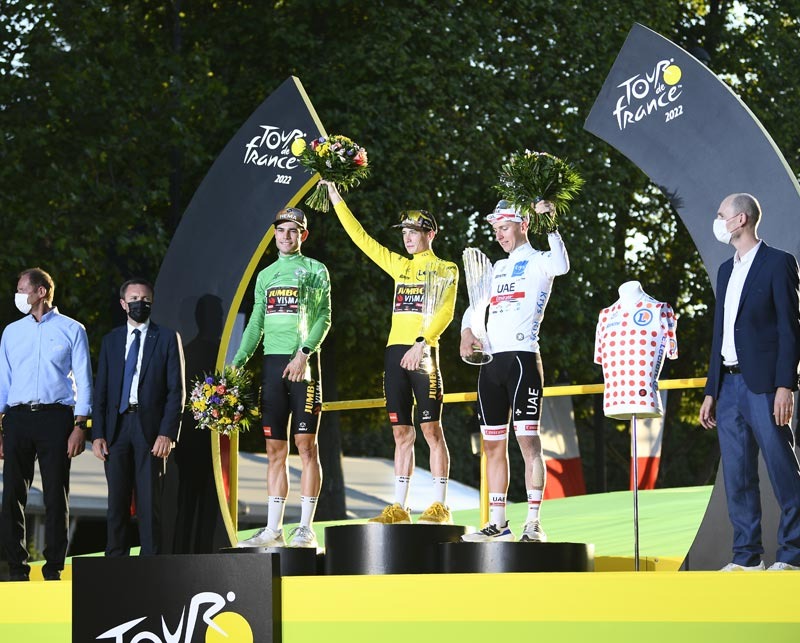 26-07-2022
After covering more than 3,300 kilometres, Jonas Vingegaard celebrated the…
Read more >