Great Motability Offers at Derek Slack Motors
IT'S EASY WITH MOTABILITY! YOU CHOOSE THE CAR, WE DO THE REST.
If you receive the Higher Rate Mobility Component of the Disability Living Allowance or the War Pensioners' Mobility Supplement, getting a new car is easier and more affordable than ever. Through Motability, you simply turn part or all of your allowance into the car of your choice.
The ŠKODA Citigo
Advanced payment from £0.
Our smart city car. With a generous, flexible interior space, it's big on quality and offers great value for money with a choice of 3 or 5 doors.
The ŠKODA Fabia
Advanced payment from £0.
In addition to its generous equipment levels, the Fabia features a striking new look exterior, and a host of Simply Clever innovations.
The ŠKODA Fabia Estate
Advanced payment from £0.
Putting small cars on top, the expressively stylish ŠKODA FABIA comes with a bold design, clever connectivity and a 5-star Euro NCAP safety rating.
The ŠKODA Octavia HATCH
Advanced payment from £0.
Our award-winning family car. The ŠKODA Octavia is more spacious and luxurious than its predecessor, and full of clever technology.
The ŠKODA Octavia ESTATE
Advanced payment from £0.
Streamline on the outside and cavernous on the inside, the Octavia is perfect for family adventures.
THE ŠKODA SCALA
Advanced payment from £0.
Our sporty, generously spacious and versatile hatch.
The ŠKODA KAROQ
Advance payment from £0
Škoda Karoq, the small SUV, with a big sense of adventure, and a spacious interior that does everything, beautifully.
The ŠKODA KODIAQ
Advanced payment from £1395
The Škoda Kodiaq is our ultimate large car, with enough space for everything you need and all of your passengers.
DEREK SLACK MOTORS
Motability Specialists
No credit checks, no asessments and cash back on your current car!
No credit checks, no assessments and cash back on your current car!
Motability contract Hire benefits
The most cost effective way of driving for most customers benefits include
Follow the link to watch the video: Link
A new car of your choice every three years
Insurance and personal accident cover
Servicing and maintenance
Full breakdown assistance from RAC
Free replacement tyres
Window or windscreen replacement.
Now with a 60000 mile mileage allowance over the 3 year agreement!
Grants available for specialist needs or conversions
Meet the Motability Team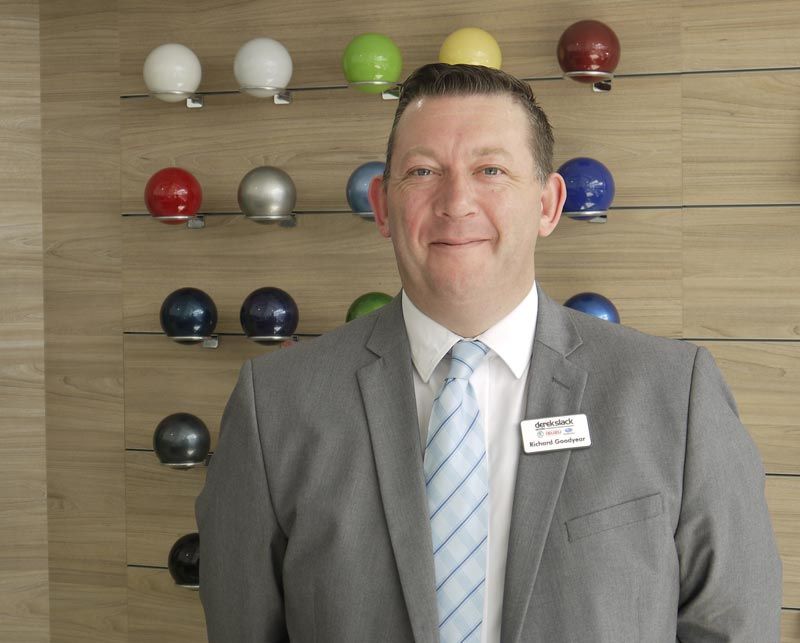 Richard Goodyear
Car Sales Controller
Richard has spent his whole working life in the motor trade. Motor oil practically runs in his veins. Richard is a Leeds supporter (somebody has to!) and enjoys watching his team whenever he gets the chance. He is a family man with two kids and is also a keen film buff.
Telephone : 01642 256100
E-mail: richard.goodyear@derekslackmotors.skoda.co.uk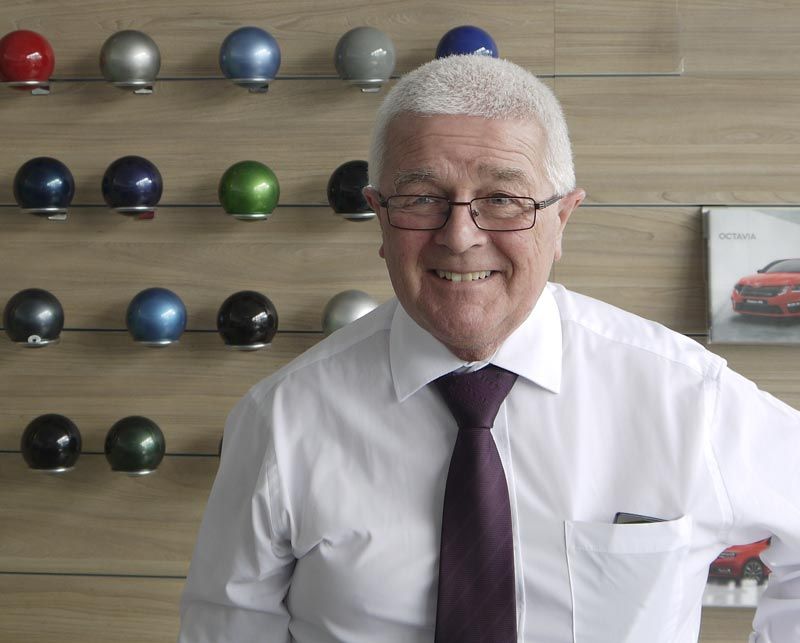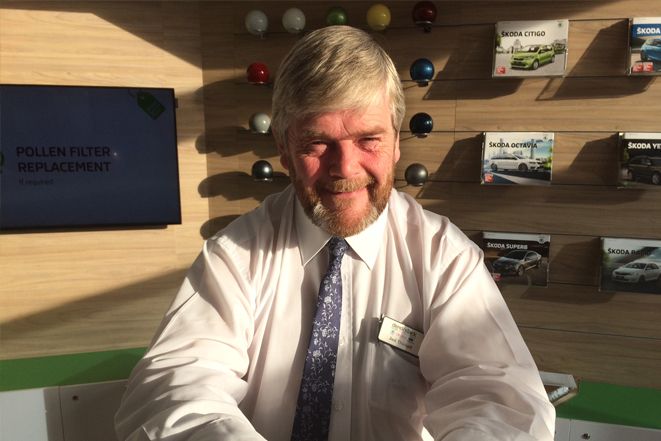 Jed Thirkell
Sales Executive
New and Used Sales Executive.
In his spare time, Jed produces hand carved rocking horses, which have become something of a passion. The hand carved horses can take up to four weeks to produce using sustainable hardwoods. Jed's also a lover of field sports and countryside management.
Telephone : 01642 256100
E-mail : jed.thirkell@derekslackmotors.skoda.co.uk